Agilistix Academy Product Owner Course (AA-PO)
The Product Owner is accountable for maximizing the value of the product resulting from the work of the Scrum Team.
The Product Owner is also accountable for ensuring that the Product Backlog is understood.
Discover how to be accountable and deliver value measurable to your customers.
Delivery Method: Live Online | Instructor-Led
$895.00 +VAT (UK & EU only)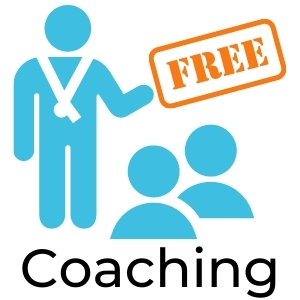 FREE 60 Days Agilistix Academy membership & post-training coaching workshops included with this course
THE PRODUCT OWNER IS NO LONGER A SCRUM ROLE...IT'S AN ACCOUNTABILITY!
ACOUNTABLE FOR MAXIMISING VALUE
ACOUNTABLE FOR ENSURING THE PRODUCT BACKLOG IS UNDERSTOOD
"The Product Owner is accountable for maximizing the value of the product resulting from the work of the Scrum Team", Scrum Guide 2020.
Our Delivery With Agility training will give you powerful  tools to be an effective Product Owner.
Indeed, our Delivery With Agility approach has evolved from and has been tried and tested within the most challenging of corporate environments, with 100s of teams and 1000s of team members.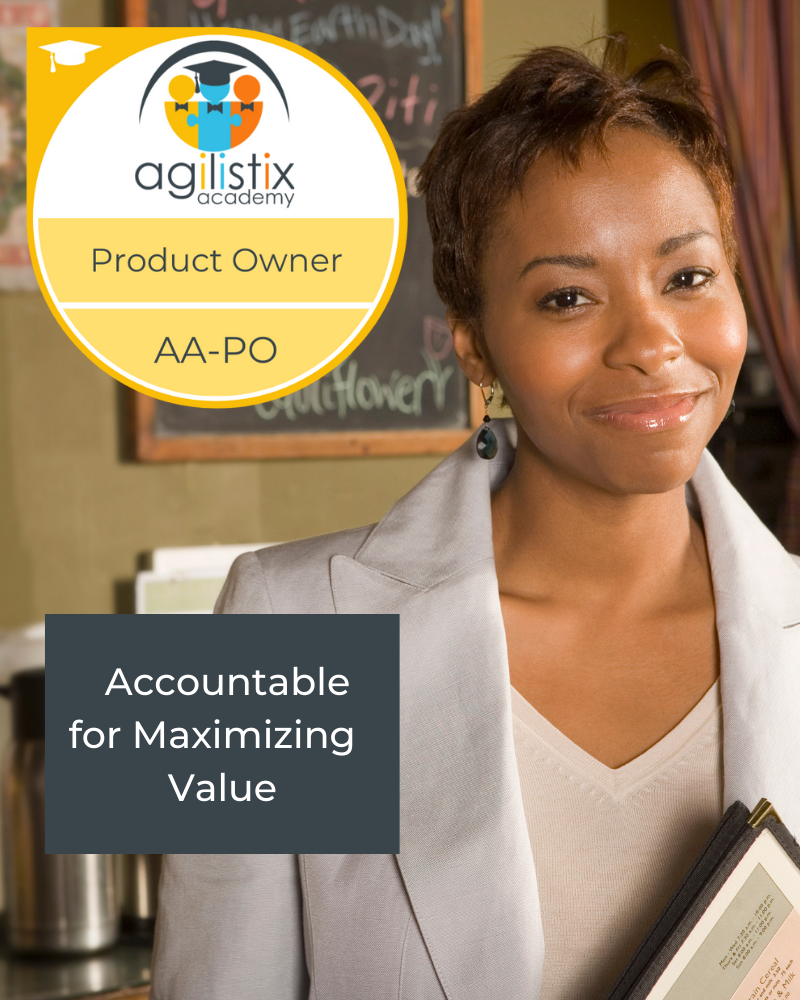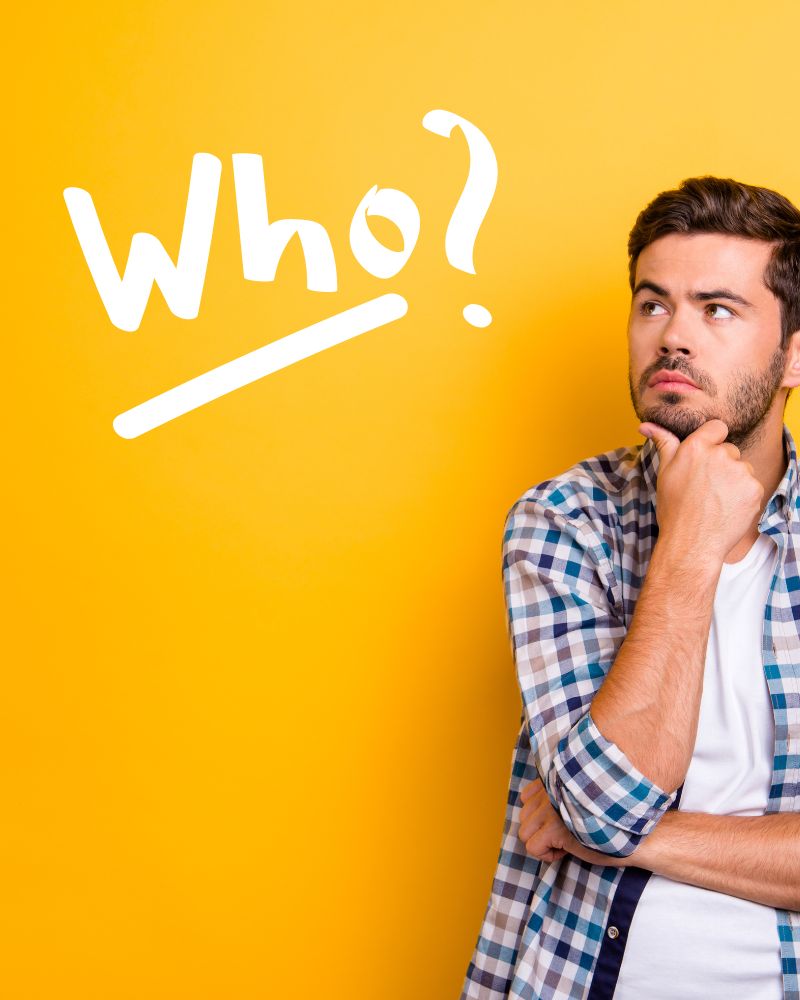 To be an effective Product Owner it is necessary to understand the semantics of Scrum as well as the dynamics of how a Scrum Team should work.
This course is essential for anyone who is a Product Owner, Product Manager, Agile Coach, Scrum Master or thinking of becoming one. It is also beneficial for those who wish to understand the challenges of implementing good Scrum within an organisation and learn powerful techniques to overcome them.
Important: This course is a prerequisite for Agilistix Academy Product Owner Advanced (AA-POA) course and higher.
By the end of this course you will be able to:
Explain the Accountabilities of a Product Owner
Create a Product Vision.
Define a Product Goal.
Justify a Product Goal.
Construct a Product Backlog.
Prioritise a Product Backlog by value.
Apply Pareto's rule to prioritising the Product Backlog.
Explain the Product Goal to Developers and stakeholders.
Judge whether the Product Goal has been clearly understood.
Appraise the Transparency of your Product Backlog.
Inspect stakeholder feedback to reprioritise the Product Backlog.
Demonstrate how to break down stakeholder requirements.
Distinguish between Sprint Goals and Product Backlog Items.
Maximise the value of the product resulting from the work of the Scrum Team.
Successfully complete the Agilistix Academy Product Owner (AA-PO) exam.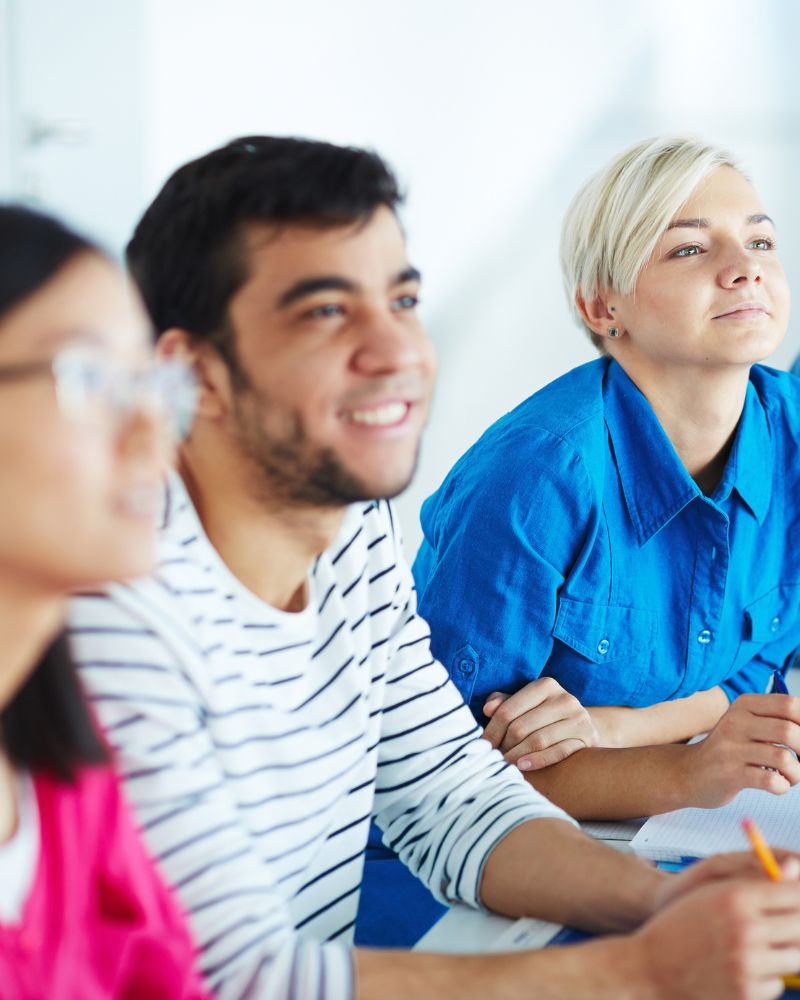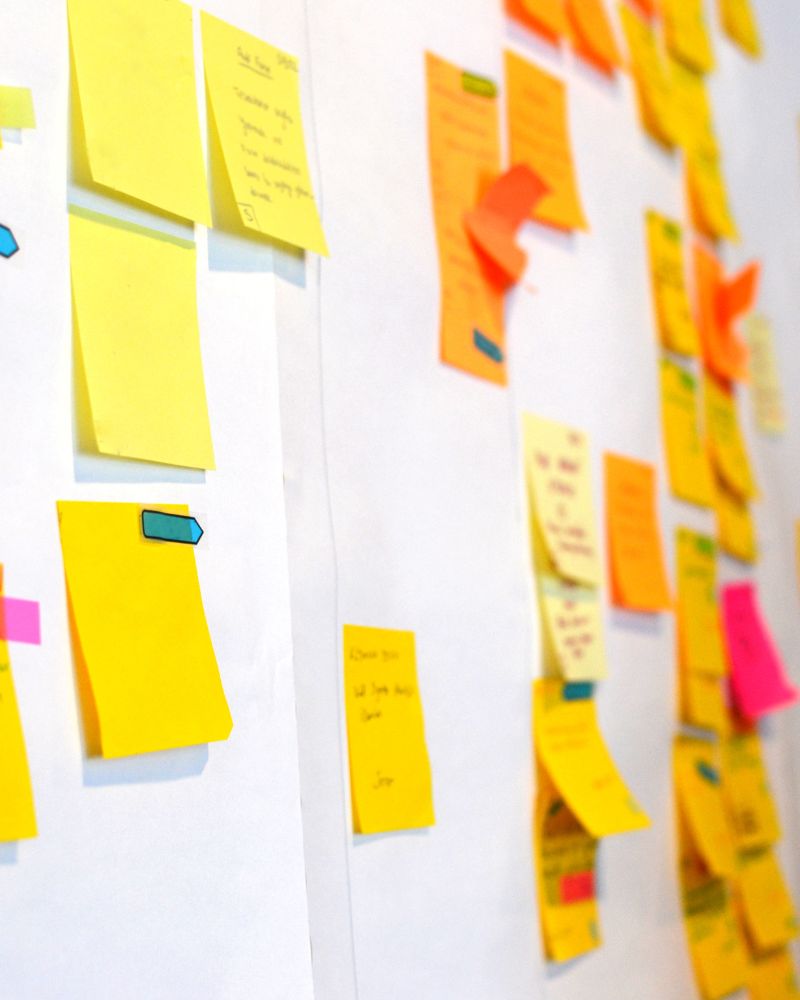 Arguably, the work done by the Product Owner is more challenging than any other Scrum team member. This is why it is important for a product owner to have at least Agilistix Scrum Foundation (AA-SF) level knowledge.
In order graduate from this course you will have completed the Agilistix Academy Scrum Foundation (AA-SF) course and passed the associated exam.
In order to graduate this course, you must successfully complete the Agilistix Academy Product Owner(AA-PO) exam.
Fee: Included with AA-PO course
Questions: 60
Format: Multiple Choice, Multiple Answer and True/False
Timebox: 60 minutes
Pass Mark: 80%
Difficulty: intermediate
Language: English only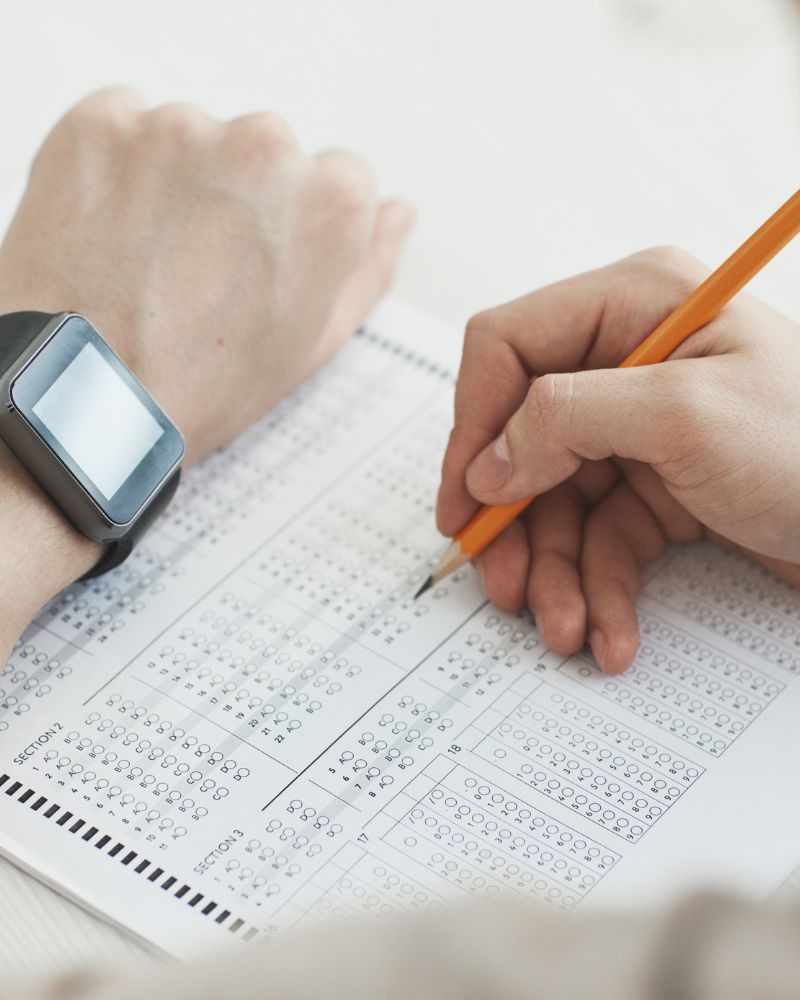 Agilistix Academy Product Owner (AA-PO)
This credential is earned by Learners who have successfully completed the Agilistix Academy Product Owner exam.
Upon completion, Learners will be issued with a verifiable digital badge from Credly. 
Your Graduation
Exams are always optional. We recognise that for many people, the training is more important than a credential or certificate.
Although we recommend taking our courses in the recommended progressive order, starting with the foundational courses, this is not mandatory. Feel free to learn at your own pace and take the courses that suit you.
Certification
However, in order to maintain the highest standards of certification, where a course has an associated exam, it must be taken in the stated order, in conjunction with any mandatory foundational exams.
Exam Rules
It is not possible to skip lower-level exams in order to take higher-level ones.
Please ensure that you purchase and pass the relevant foundational exams (included Witt individual training courses and course bundle deals), before attempting higher level exams. You will not be permitted to take an exam without passing the foundational exams first.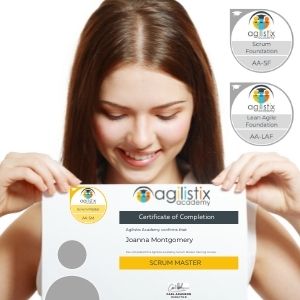 Upon successful completion of each exam, you will receive: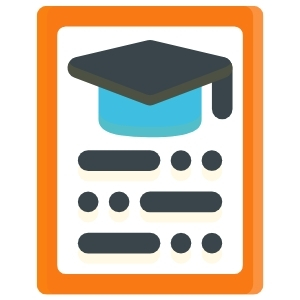 FREE 60 Days Agilistix Academy membership with member benefits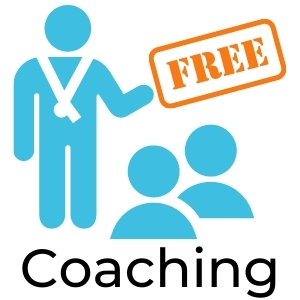 FREE post-training coaching workshops to set you up for success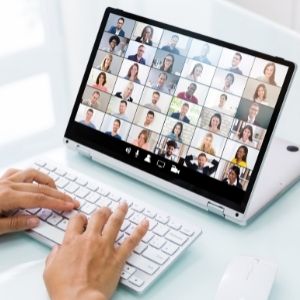 Live online events, webinars, discussion groups, access to Faculty Team
As part of our special Launch Offer, upon completion of the training  you will receive:
Our live FREE online community workshops will help you to:
Agilistix Academy FREE membership benefits includes: